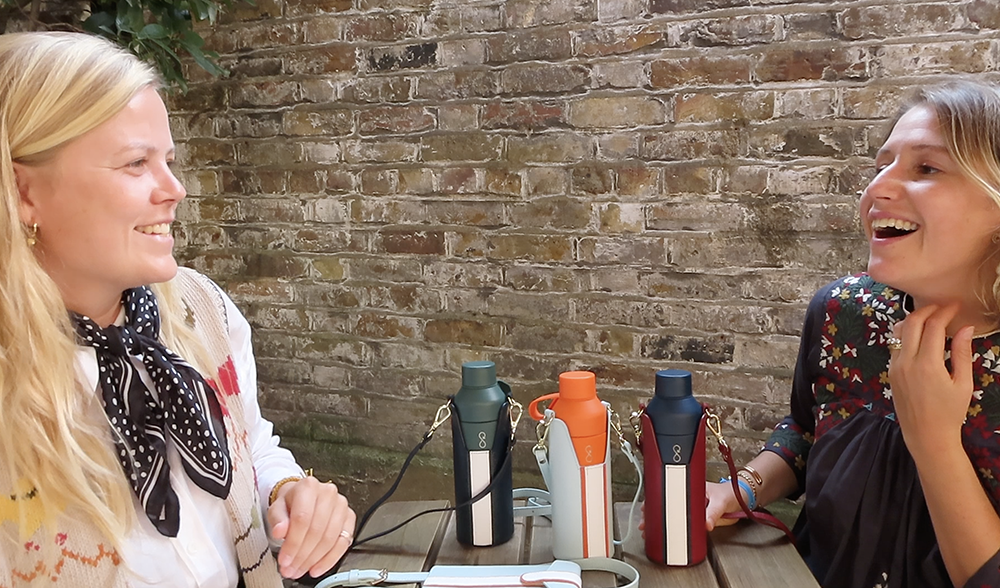 London Velvet X Ocean Bottle Collaboration
We sat down with the lovely Iona from Ocean bottle to discuss and run through our exciting collaboration and discuss why we did it! 
OB: Winding back to long before we started speaking. Why did you decide to create a bottle bag?

LV: Well, our strategy going forwards is to try and create products that people need and want rather than just want. I'm forever putting my reusable bottle down and misplacing it and I felt if I had a nice little holder for it, I'd have no excuse not to be using my Ocean Bottle over and over again. I have been guilty in the past of buying plastic water bottles but I really see no reason going forwards why I should have to buy one again.
OB: Why did you want to work with Ocean Bottle? 

LV: Well I think the same question would apply to us but initially, I actually heard about Ocean Bottle through a few friends who were raving about this insanely cool bottle company that were crowd funding. I checked you out to discover, you weren't just a bottle but a bottle with a big impact. I'll leave you to spill the beans on just why you are so good as I'm sure you'll tell it better than me. But really, there were no contenders… Ocean Bottle it was. Thank god you said yes to collaborating!! Why did you ? Why London Velvet?!
OB: Well for us, the two things that are most important to us, first and foremost is of course the sustainability aspect and secondly design. We spent about a year to perfect the design of our bottle and are lucky enough to be able to say we have won awards for it. Your guys focus on creating something so beautiful with a mantra of buy once, buy better is totally up our street and so yes something very exciting. We have been lucky for the past 18months with the overwhelming support, but its so exciting to be able to partnership with likeminded and complimentary brands and we feel London Velvet is just that. 
LV: Well thank you we are thrilled! 
LV: I'm sure many people are aware but for those that aren't, can you just explain the many benefits of supporting ocean bottle and a little bit behind the brand? 

OB: Thank you for your kind words. But yes, we as you said are one of a few companies who are trying to prevent plastic from reaching our oceans. 70% of our earth is water and to date has been used as a dumping ground. 22 millions kg's of plastic enters our Oceans everyday. Thats one rubbish truck every 30 seconds. We fund plastic collections in countries such as Bali, Indonesia, Philippines (to name but a few). For every bottle we sell, we fund the collection of 11.4kgs of plastic. That equates to approximately 1000 plastic bottles. This money helps poveraged families fund tuition, source food, inhabitation. It's all about circular economy.
LV: Wow. So incredible. Am I right in saying that in the past year you have collected 500,000 plastic bottles ? 
OB: Welllll… we've actually collected 850,000. That's about from here to NY and back again in plastic bottles.
LV: So really, in buying a bottle you're doing more than good! 
OB: Exactly! 
LV: So… hypothetically speaking... lockdowns aside if you had to pick one place to head off on an adventure with your Bottle Bag kit. Where is it going to be?

OB: Ooooo I can't wait, I see myself riding a bike, so perhaps in Amsterdam. Leaving my nice hotel (i'd be staying in a nice hotel haha) and going totally handsfree around the city.
LV: Sounds heaven. What colour would you go for? 
OB: Burgundy - Hands Down! Where are you off to? 
LV: Well, I think I may have booked a trip purely around this launch but this time next month, due to hit the beautiful Scilly Isles just off the coast of Cornwall. We are staying in Tresco which is car free, so we'll be cycling, paddle boarding (if we can) all being well and I'd probably go for the dark green. 
LV: We digress. The Bottle Bag is live on the website as of yesterday. They come in 3 different colours or you can design to your hearts content using our online software. They are all made to order so you are doing good in minimising waste and take 4 weeks from order. We promise it's worth the wait. 
We hope you enjoy them as much as we have working on this partnership! 
India & Iona X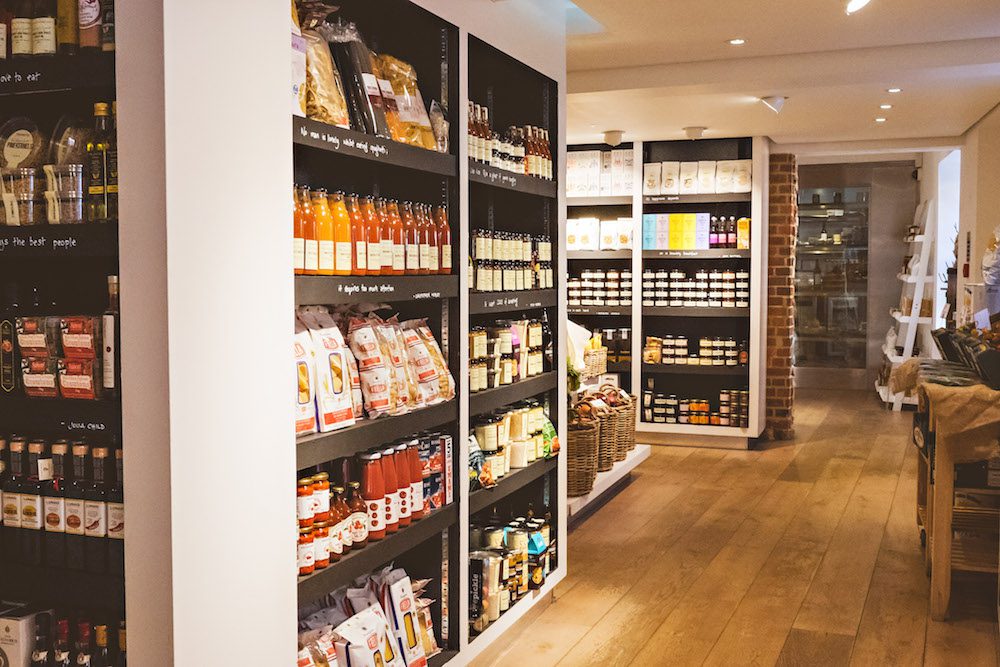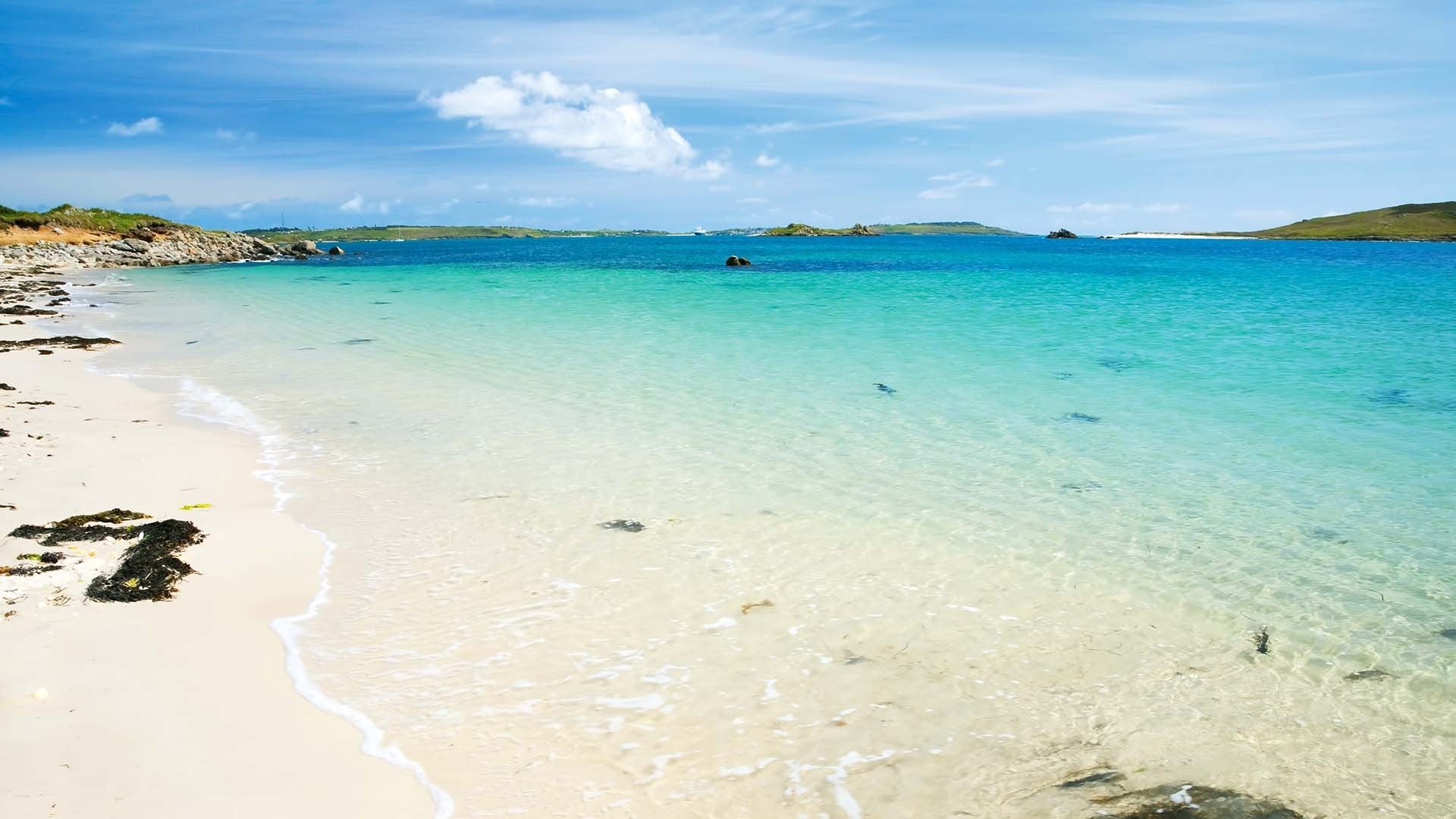 Travel
Long weekends on Tresco Island
Desperate as we all are for a change of scene during these odd times. A long weekend in the Isles of Scilly was just the answer.  How to get there Fly with Penzance Helicopters direct from Penzance...
Read more