Muse of the Month - Alice Edwards, Memo Press
Photograph by Candice Lake
Alice Edwards is the founder of Memo Press, a luxury, bespoke stationery company creating small batch handwritten and hand drawn illustrations. These range from greeting cards, notecards and writing paper to the most beautiful event statione
ry.
Where has your love for station
e
ry come from?
A long way back. I remember having a set of my own stationery when I was seven years old with 'from Alice' on the top. Every sheet was so precious and I used to agonise over using them. My grandfather who had the most beautiful handwriting and used to send me letters when I lived in Edinburgh - I still have them to this day. There really is a romance in letter writing which I love.

With Memo Press you try to be as plastic free as possible. Was this a challenge and how do you overcome it day-to-day?


If I had created the business even 10 years ago I think it would have been really hard, but now there are so many more options out there. It really is just a conscious choice and just takes a bit more time and thought. For example, we played around with different types of alternatives to the plastic envelopes that greetings cards are usually sold in. The 'compostable' ones never seemed to decompose quickly enough (I still have some in our compost heap from over two years ago). Eventually found that tracing paper envelopes which seemed to tick all the boxes. They were translucent enough to see the designs through, didn't contain plastic and felt nostalgic too.
Do your children ever help with designs? 
They are always full of ideas and have plenty of unfiltered feedback.
My five-year-old is very keen on the idea of a giraffe with a party hat, and has offered some of his sketches as a starting point for, "me to copy". It's actually provided the inspiration for our Spring collection.
What are you working on now? Could we take a sneak-peak?
I've just finished my Valentine's collection and have a new favourite design from it which is a pair of beautiful swans.



How do you juggle your business with life and small children?
I'm naturally more productive in the mornings which means as soon as my children are at school I can get straight to work, pretty much all day until school pick up. It works well with them at school but the holidays are much more of a daily challenge in balancing work and quality time. But I'm so lucky to have flexibility with owning my own business.


What is your go to day-to-day uniform? 
I have two wardrobes distinct wardrobes. There's winter mode where I live in Mother or J brand jeans, Loeffler Randall boots, a soft cotton racer back vest from Market and Ven Store cashmere. Summer mode is always a midi summer dress and sandals. I love La Ligne and Tkees. I'm also a huge devotee of WNU, and am so excited to try their new denim shirts.
What colour and fabric are you most drawn to at the moment and why?


I love neutrals, especially how they look in proximity to other colours and lights. I love to play around with how colours look against different types of card.


What have you treated yourself with this week?


I've finally started doing exercise again after quite a hiatus and just went to a Pilates class this morning at Willow by Wandsworth Common. I have Crohn's Disease and managing my lifestyle is a big part of staying well. I love the quote 'you can't pour from an empty cup' and  I've learnt important to do something just for me.
Favourite season and why?


I don't know if it's because I'm a summer baby but I love early summer, England in June is so beautiful but it's not too hot yet. It's just a happy time of year.

2023 - what's in it for you? 


It is the year of the Rabbit which is my Chinese zodiac sign - so I've been told it's my year! I feel like now I'm in my mid 30s I've really hit my stride and there's enormous potential for 2023, both for Memo Press and for me personally.


What London Velvet product have you got your eye on at the moment and where would you take It for its first adventure?
I bought my husband The Weekend Bag 
recently in cream canvas with his initials in navy and I just can't get over the quality. So I would love to order one a matching one for myself too and take it with us on our holiday to Nashville next month. I love country music and have finally indoctrinated the rest of my family too.
Fool proof dinner party dish… 
Anything from Ottolenghi's 'Simple' cook book
,
and for pudding the perfect pannacotta recipe by Skye McAlpine.
Song that's stuck in my head… 
Old Dominion's new song "Memory Lane"
.
My daughter woke up this morning singing it, so we had a rather loud kitchen disco to it before school. Our poor neighbours!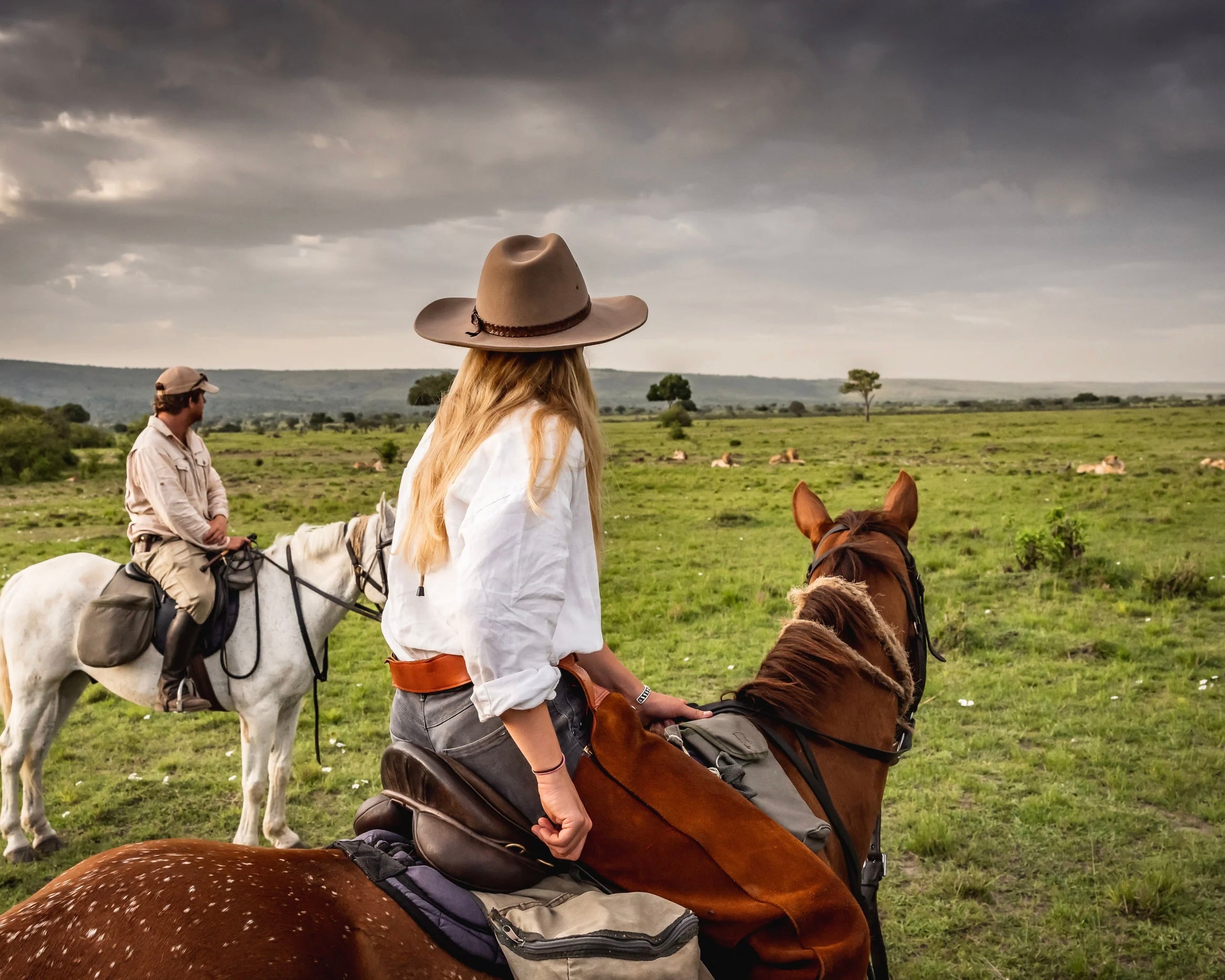 A Moment With Our Founder, India
  As an exciting new addition to our newsletter, every month I am going to sit down with some of my favourite brands and creatives to give you a little insight into their world.  These wonderfu...
Read more
On the Move with Rosalyn Wikeley
Written by Travel Journalist, Rosalyn WikeleyThe brass caps of my Corduroy Weekender have barely touched the ground this year, with a thrilling mix of Alpine and city escapades. The strap on...
Read more